Welcome to Davis Golf Course
Yolo County has reopened golf courses as of April 25, 2020. Advanced tee times are mandatory, no walk-on golfers will be allowed. Please book your tee time online HERE or call the Pro Shop at (530) 756-4010.
Strict protocols are in place to protect employees and golfers. Please see a list HERE. Effective Monday, April 27, 2020 everyone must wear a face mask! We are required to refuse service to those not wearing a mask. All Tee Times are walking only. Carts may not be available when you come to the course. No carts are available after 4:30pm. No advance reservations are being accepted for golf carts. No spectators, caddies, or extra riders  are being allowed on the golf course until further notice. Golfers Only!
Driving Range closes at 7:00pm daily except Wedensday's it will close at 5:30pm. Thursday mornings the range is closed until 9am
Please note:
-Childeren must be 6 years of age or older to be on the golf course
-Private coolers are not allowed on course
-No metal spikes allowed
-Shirts and shoes must be worn at all times
THE COURSE
Become more familiar with our course and view our scorecard!
Rates
View our reasonable rates for green fees, rentals, and passes!
PGA Instruction
Learn more about our PGA Pro's and how they can help you improve your game.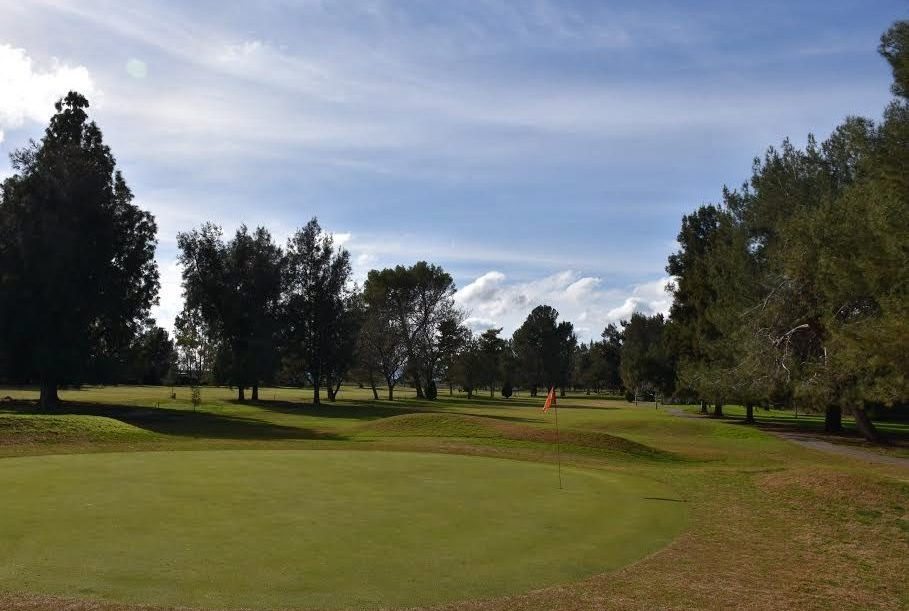 Davis Golf Course is a full-service golf facility. Besides the 18-hole course, it has a driving range and two putting greens. It offers a myriad of lessons for beginners as well as the advanced golfers. It is able to accommodate small and large tournaments, including shotguns.
Come see for yourself why our customers enjoy playing here!